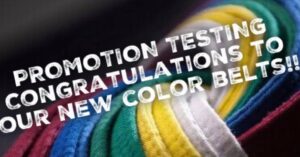 Congratulations to Our New Color Belts
Congratulations to the following students who tested in April: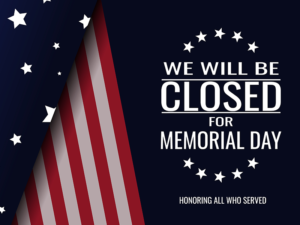 No Tiny Ninjas, Cardio Kickboxing, or Weapons classes on Monday May 29th, as we will be closed in observance of Memorial Day.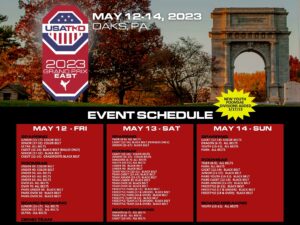 Lil' Ben Bishop Seeking Nationals Qualification at USATKD Tournament in Oaks, PA
We will be wishing lil' Ben Bishop luck on May 12-14. He will be attending the USATKD Grand Prix Regional East tournament in Oaks, PA. Lil' Ben will be competing against the best athletes in the region in sparring and breaking, and seeking to qualify for Nationals, which will take place in Jacksonville, FL on July 7-10.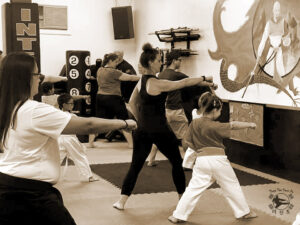 Moms on the Mats: May 16th Classes
In celebration of Mother's Day, we are inviting all moms to join your student on the mats during our May 16th classes. Your child will be an honorary assistant instructor for the day as they teach you some of our forms, 1-steps, kicking techniques, and floor work.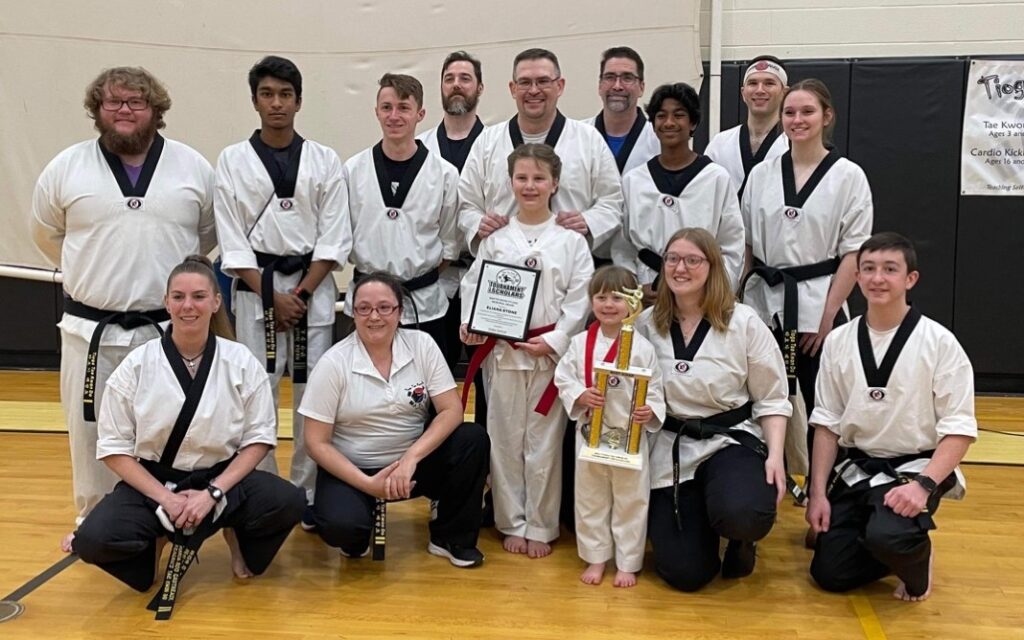 Thank You for Your Support!
Thank you to everyone that came out this year and supported our annual tournament for scholars! Whether you competed, supported a competitor, volunteered on the committee, helped setup or tear down, set up a vendor booth, or donated items for our concession stand we sincerely appreciate your support and couldn't have done the tournament without you.
Also, a huge shoutout and thank you to our black belts for taking the time to be our judges for the day! We are truly blessed to have such selfless individuals help make our event a success and provide a great experience for all the competitors.
Congratulations to Eliana Stone for being awarded the first Master Hyland Memorial Award. This award was given to Eliana in recognition for her outstanding and selfless community service, demonstrated commitment to the study and practice of Tae Kwon Do, and maintaining and indomitable spirit and exhibiting strong perseverance while overcoming adversity.
Finally, we are happy to report, our combined efforts helped raise $1,975 for the TTKD Academic Excellence Program, which is administered by the Community Foundation for the Twin Tiers!!! Well done everyone! We look forward to trying to top this number next year!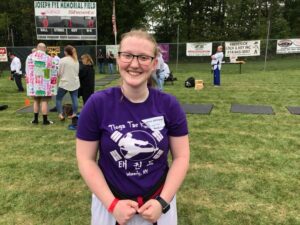 ORDER FORMS DUE BY MAY 11
Order forms are available in the lobby. Students have the option to wear a TTKD t-shirt instead of their dobok during the summer months (June – August).
Please see Master Tom for any questions.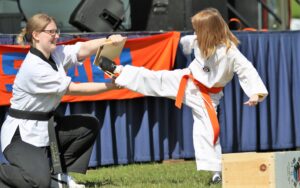 Valley Arts4All Demonstration
We will be performing a martial arts demonstration once again at the Valley Arts4All on Saturday, May 6th @ 10 AM at Riverfront Park in Sayre. Please arrive at 9:45 AM. We will be setting up and running through some warmups in the grass at the front of the stage.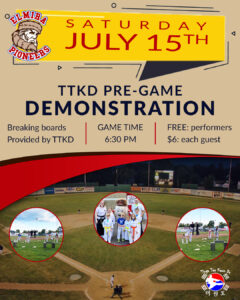 Elmira Pioneers Demonstration
We've been asked once again to perform a martial arts demonstration at the Elmira Pioneers game on Saturday, July 15th @ 6:15 PM. To prepare for this event, we will be holding demo team practices in June & July. If you'd like to be part of this demonstration, please see Master Tom for details.
Students will get free tickets to attend the game after the demonstration. Guest tickets are only $6 each. Registration forms will be available in the lobby.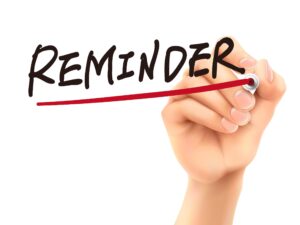 Please remember monthly tuition is due by the first class of the month. Tuition received after the 10th calendar day is subject to a $25 late fee.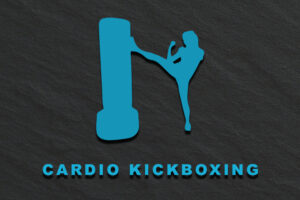 Saturday Tone & Kick Classes
These classes were developed for beginners, those seeking a slightly slower pace, or anyone looking for more instruction on form and technique than our Monday-Wednesday classes. 
At 9:00 AM, we will have a 45 minute toning class. If you have free weights, please bring them. This class will focus on core conditioning, arm toning, and flexibility.
At 10:00 AM, we will have a 45 minute cardio kickboxing class. This pace of this class will be slightly slower then our usual cardio classes, and greater in-depth instruction on how to hit the bags with proper form and technique will be provided.
For more information, please see Master Tom or Lyndsey.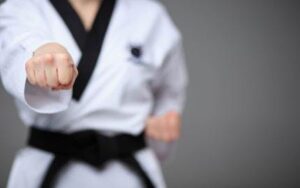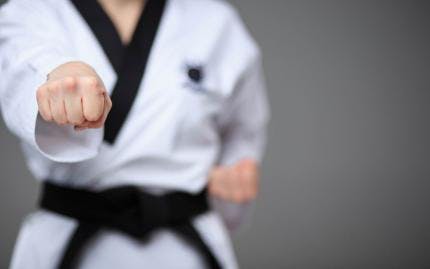 These classes are once a month and open to all black belt and provisional black belt students at no additional charge. Our next Black Belt Class will be on Monday, May 15th @ 7:15 PM. This class focuses on advanced techniques, black belt forms, instructor training, and black belt philosophy.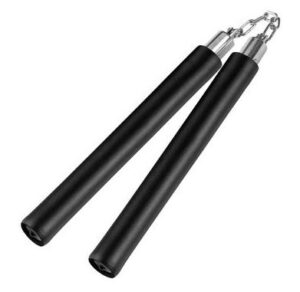 No Weapons Class in May or June
Weapons classes will resume in July.
This class is once a month and open to all students, blue belt and up, at no additional charge.
This month's testing will be on Friday, May 26th. Testing will begin promptly at 5:30 PM. Doors open at 5:00 PM. Please arrive early enough to stretch, warm-up, and run through your forms and 1-steps a few times. Stretching and warming-up are not part of the test.
All Students will be notified at least one week in advance. Test fees are due by the Thursday before the test. Payments must be made prior to the test night.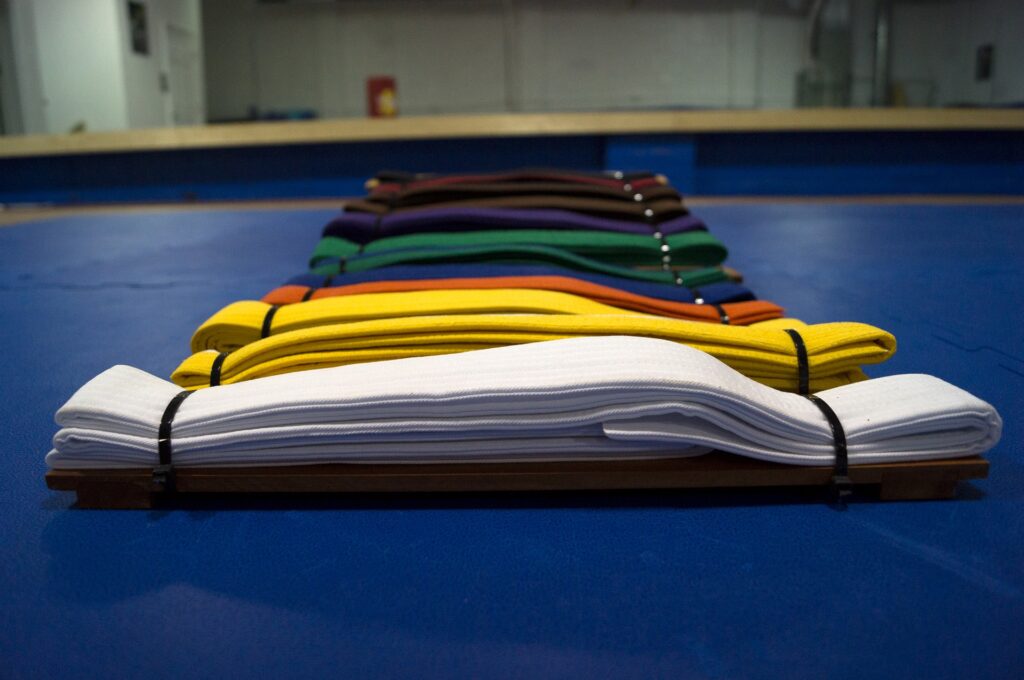 White TTKD uniform and belt are required
NO T-SHIRTS! NO COLORED PANTS!
*Anyone arriving after 5:30 PM, will not be permitted to test and must wait until the next test date.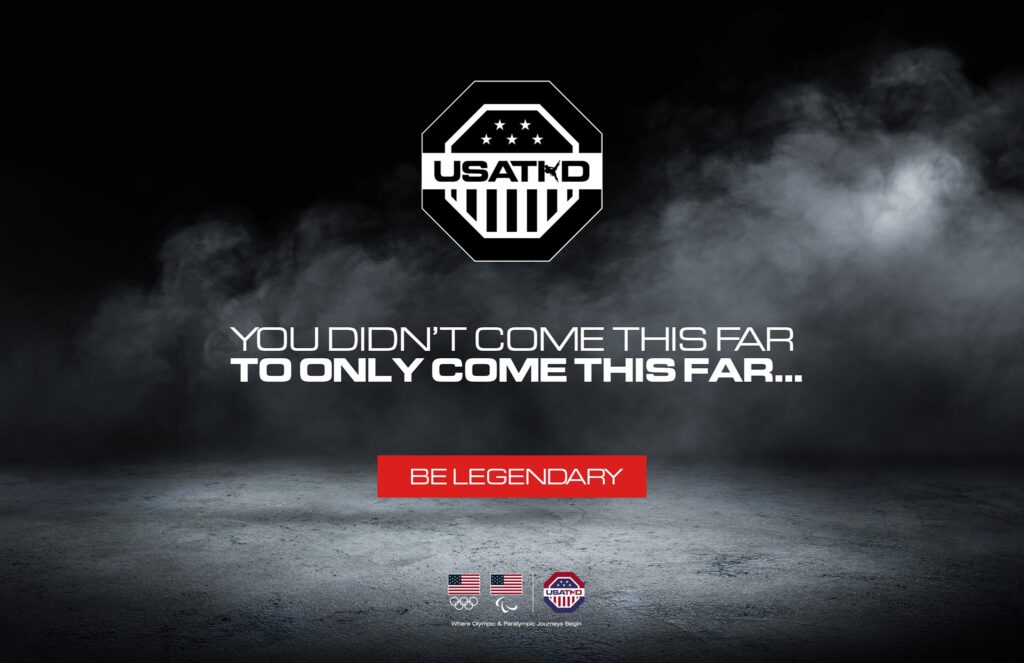 Upcoming USATKD Events & Camps
Below are all of the upcoming USA Tae Kwon Do tournaments and skills camps. It is great to see so many events on the east coast this year. Anyone interested in training for and attending these events, please see Master Tom.
USATKD is the governing body that chooses athletes to represent the United States on the U.S. National Team during the Olympics.
Workshops & Special Events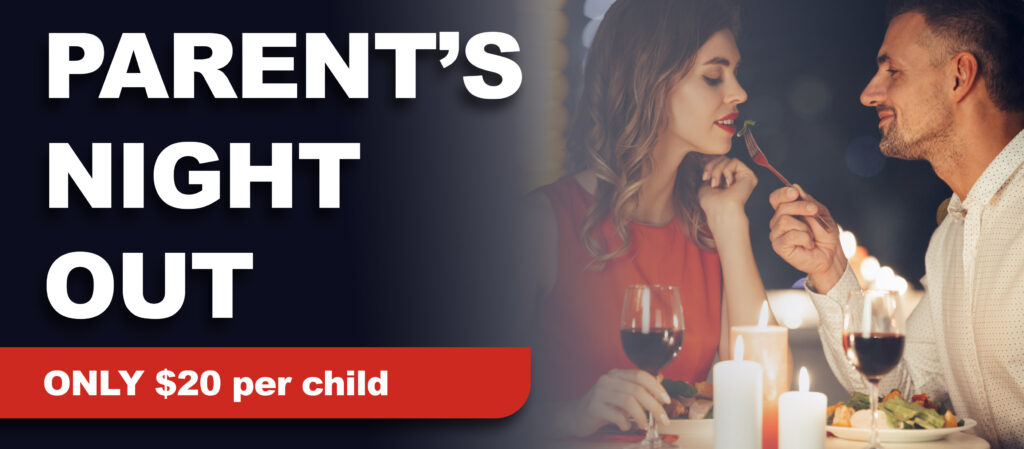 Friday, TBD 6:00 - 9:00 PM
Open to all students and their friends, ages 5-13. A night filled with games, Tae Kwon Do activities, and a movie. This month's movie will be Lightyear (PG). Pizza, drinks, and popcorn provided.
Spaces are limited and pre-registration is required.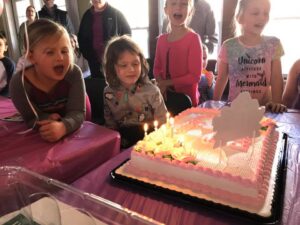 Private Lesson/
Workshop/Party
Interested in holding a private lesson, workshop, or party? TKD… Self Defense… Birthday Party… See Master Tom for details.