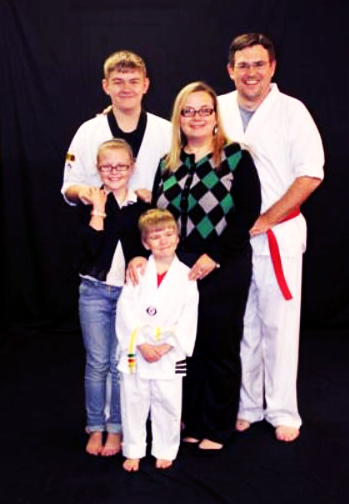 Tioga Tae Kwon Do, located at 210 Broad Street in Waverly, NY, is owned and operated by Tom and Becky Thornton and was established in 1988. TTKD has trained over a thousand students in the art of Tae Kwon Do, including hundreds of blackbelt certifications.
The Thorntons have been involved with and a part of TTKD since enrolling their oldest son, Matthew, in Tae Kwon Do back in 2013. Since then, the Thornton family has enrolled a total of 4 family members and together have earned three black belts, a blue belt, and their youngest is currently working towards his blue belt. Matthew is also one of our Assistant Instructors and can be seen helping with the Tiny Ninjas class.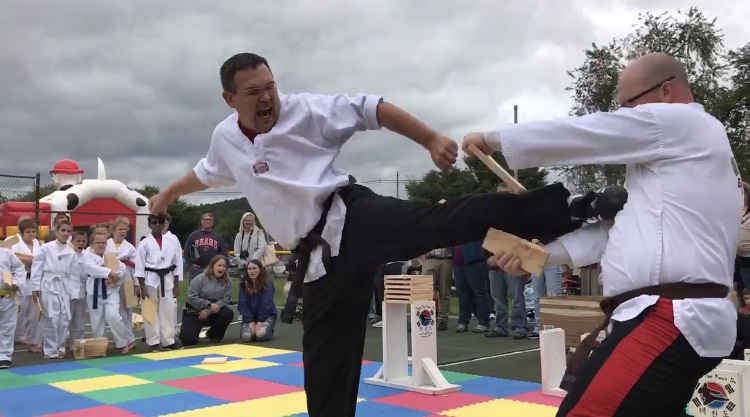 Tom Thornton began his training at Tioga Tae Kwon Do as a student under Master Paul Mittan in 2017. In 2018, Tom began as an Assistant Instructor helping with 5-8, 9-12, and 13+ Tae Kwon Do classes. He received his 1st-degree blackbelt in 2019 and his 2nd-degree blackbelt in 2020 under Master Paul's instruction. In January 2020, Master Paul named Tom as the Director of Program Operations & Management. Tom and Becky became the school owners in April 2020.

---
Tae Kwon Do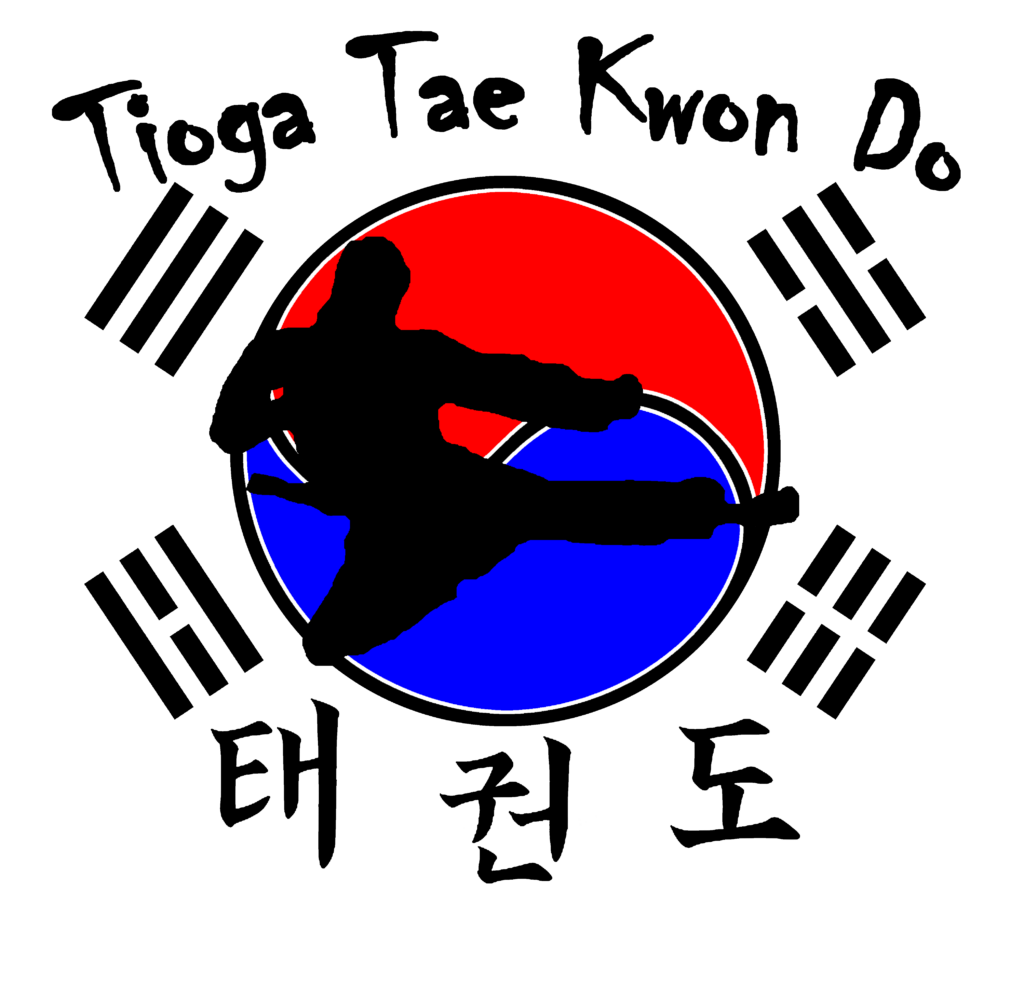 Like any martial art properly taught and properly practiced, Tae Kwon Do is a non-aggressive and ethical system of self-defense. Tae Kwon Do is a Korean style of martial arts and has been called everything from Korean Karate to sport karate and a hundred variations in between. Tae Kwon Do is a fighting art that is very much Korean and very much-as a matter of patriotic dedication, different from karate. Translated, Tae Kwon Do means the Art of Hand and Foot Fighting.
Tae Kwon Do developed from humble beginnings over 1,000 years ago and has since spread internationally to become one of the world's most successful and popular martial arts. Its practitioners enjoy physical and mental discipline, as well as excellent fitness and the ability to defend themselves if necessary. Tae Kwon Do is not only a combat sport, but is also a way of life for enthusiasts around the globe.
The word Tae Kwon Do itself is made up of three Chinese/Korean words: Tae, meaning to kick or jump; Kwon, meaning fist or hand; and Do, which means "the way." Loosely (if not literally), it can be thought of as "The Way of the Hand and Foot."
While famous for its wide range of kicks, Tae Kwon Do also emphasizes breaking power, such as splitting wood and bricks using only the bare hands and feet. Training involves a variety of techniques, to include punching, kicking, dodging, jumping and blocking. Tae Kwon Do also focuses on sparring and learning formal patterns of movement called forms.
All students at TIOGA TAE KWON DO are required to learn, practice, memorize, demonstrate, and perform certain requirements for each belt level. These requirements include, but are not limited to Sparring Basics, Patterns, Self Defense Techniques, One Step Sparring, and Free Sparring.
Self discipline, dedication, and determination are attributes that we all posses, just at different levels. Through the art of TKD, it is our goal to help each student achieve their best in developing these attributes.
Self discipline, dedication, and determination are what it takes to be a leader and a winner in today's environment. We believe that nobody gets a free ride in this journey called life. We all have certain challenges. We all make decisions when faced with these challenges. Facing your fears, beating them and overcoming them is what develops self-confidence.
Benefits of Tae Kwon Do:

Listening to and following directions
Interacting with others
Concepts of ownership including whats yours and whats mine, and sharing
Understanding and sticking to the rules
Self respect and respect for others
Courtesy, Integrity, Perseverance, Self-Control and Indomitable Spirit
---
Cardio Kickboxing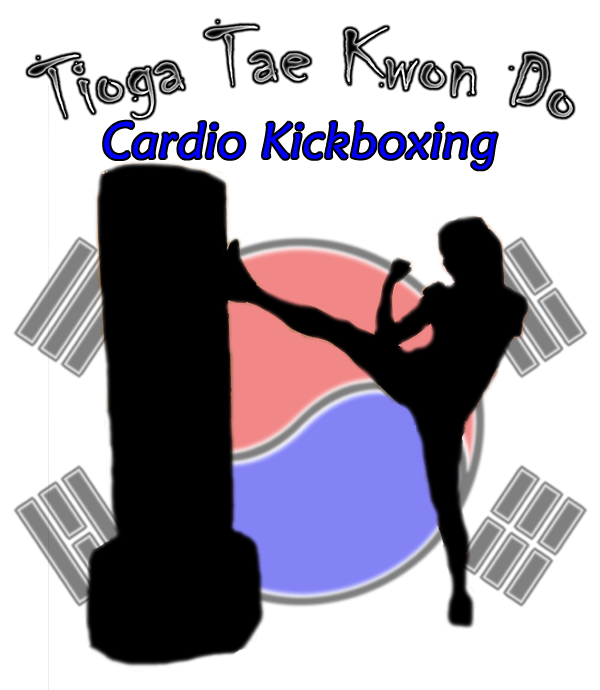 Cardio kickboxing is an energy filled one hour workout that is packed with Blood Pumping, Heart Pounding, Aggression Releasing techniques that create Sweat Pouring, Fists Flying, Strength Building, Calorie Burning Workout for the Kickboxer in all of us.
Ages 16 and Up
High Intensity
High Energy
600-800 Calorie Burn
Non-contact
Choreographed to Music
"Fastest Hour on the Planet"
---
210 Broad Street, Waverly, NY 14892
(607) 565-2973
[email protected]